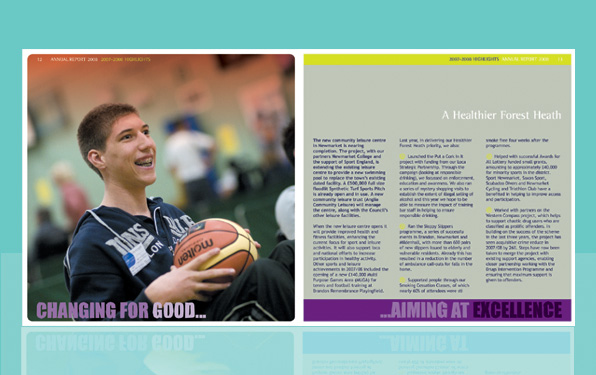 Forest Heath District Council Annual Report
FHDC comissioned us to design and produce their Annual Report, to follow the brand design we previously established for them. It was part of the continuing development of a strong brand style required by FH as part of their drive for open access to information and the publishing of readily available and clear information.
Note the unusual illustrative technique we used to produce a Ward map. Abstract specially comissioned photography was used throughout to great effect in highlighting key passages of text. As with all FHDC literature we created this was printed onto high quality recycled stock.
Annual Report
Forest Heath District Council