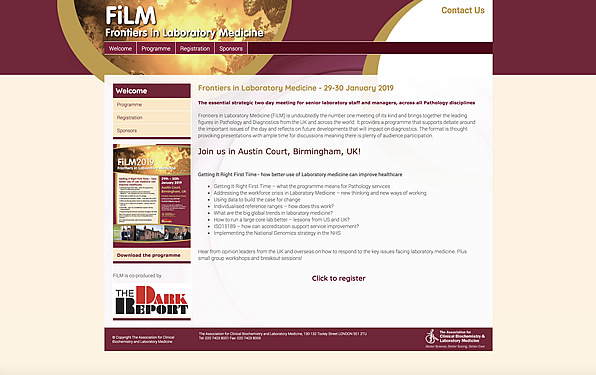 ACB Website FiLM Subsite
Following on from previously creating the ACB's "Focus" sub-site within their main ACB website, M J Webb Associates were once more asked to create a further sub-theme for their "FiLM" (Frontiers in Laboratory Medicine) specific area.
This new sub-theme involved a set of new graphics, matching the FiLM sub-site to it existing "print" styling, and applying them to fresh SitFinity templates. This gave us the oppertunity to give a bit of 2019 polish to the template's HTML and CSS. The content is handled directly by the ACB.
Website Design and Build
The Association for Clinical Biochemistry and Laboratory Medicine