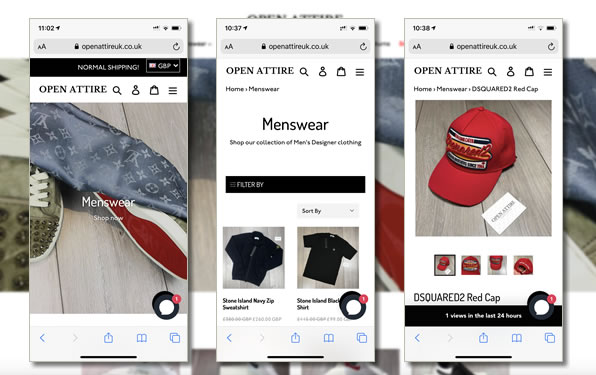 Open Attire UK Website
Another e-commerce website that M J Webb have worked on is Open Attire UK. We have been connected to Open Attire UK since it first started trading, focusing on 'mobile-first' as so many young people now-a-days use their smartphones more than a desktop PC. Open Attire UK sell high-end authentic menswear promoting via social media - their Instagram account has over 61k followers.
Open Attire UK has proven extremely popular and business has been going from strength to strength, driven by successful targeted social media campaigns. With M J Webb there to keep their online-store doing what it needs to, Open Attire UK have facilitated over £1 million of sales since they started trading.